Bergamot is not commonly used in essential oil so called "Special Selection" or "Select". High-quality Bergamot is the best among other citrus oils in the sense that its terpene content is relatively lower (such as d-limonene) and able to provide more flavors in blended oils. Its distinctive feature is quick release. High-quality Bergamot contains less limonene resulting diversified blend oil flavors and long lasting fragrance feature.
Bergamot is
often
 used as an

indispensable additive in the treatment of stress, anxiety and depression

. 
It is the kind of essential oils

best in antifungal

as well. 
It could speed up the healing process and

stimulate the immune system

to fight against infection. 
It helps to

improve acne, cold sores, eczema, herpes, oily skin and insect bites

. 
It is also

good in relieving colds, fever, respiratory infections and sore throats

by
steaming up
 in the air indoor. 
If mixing with Tea Tree essential oils, it is effective in curing shingles, chickenpox or herpetic sores. 
 Bergamot also helps to

improve sleep hormone

if diffusing or massaging before bed. 
I
t would be more effective if mixing with Lavender, Roman Chamomile, Frankincense and Patchouli. 
Bergamot is also able to

stimulate digestive juices for indigestion improvement, loss of appetite, colic and flatulence

.
Italy
Cold Pressed
Peel
Middle

Fresh Soft Sweet Citrus

Depression or anxiety, mood swings, sleep problems. 
Good for oily skin, especially skin-related problems caused by stress such as eczema.

Anxiety : Bergamot + Lavender 
Sore Throat : Bergamot + Tea Tree 
Calming : Bergamot + Frankincense + Lavender
【How to use】
Put 2-3 drops into COOLBES Macaron (Mini Diffuser)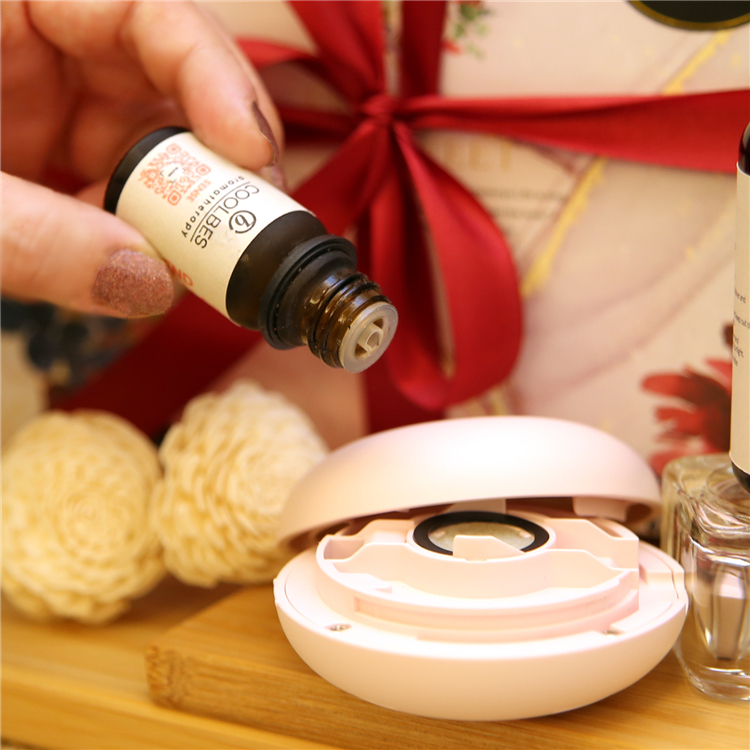 OR put 2-3 drops on a furry doll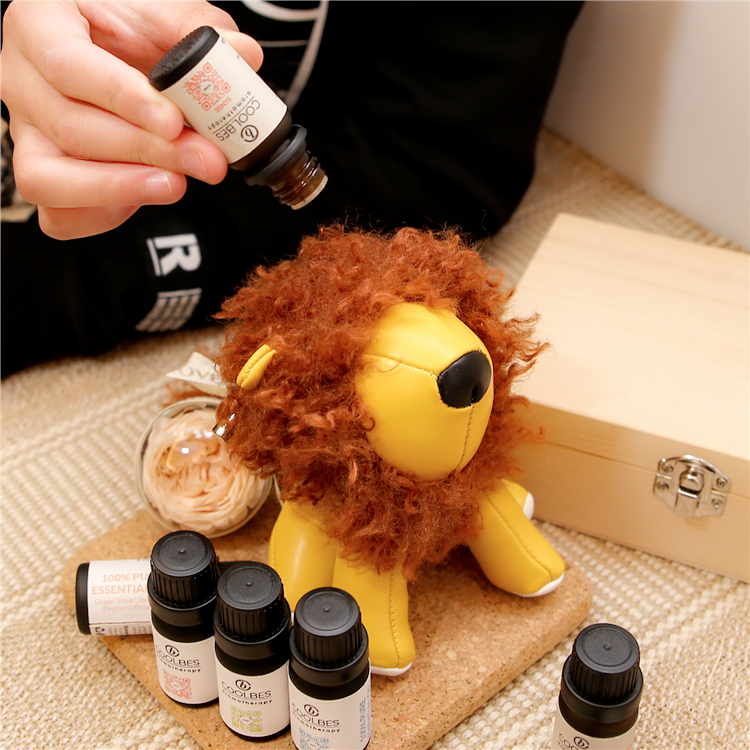 Other methods:
Diffuse : Add 4-5 drops of essential oil with 100ml of water into diffuser 
Baths : Candida and Urethritis. Add 3-4 drops of essential oil when bathing 
Massage : Flatulence. Add 4 drops of essential oil into 20ml of coconut oil 
Compress : Cold compress - Add 3 drops of essential oil into cold water. Then absorb with a towel and apply on the affected area for about 5 minutes for 5 times

【Cautions】

Precautions for use of Essential Oil: Most of the essential oils are for external use only.

For limited which is allowed to take internally, please consult with certified medical practitioners prior use and proper dilution is required.

Essential oils could be harmful if used inappropriately. What and how it is used is solely the customer's discretion.

Extra caution is needed if used on pregnant women, children or elderly.

Please consult with certified medical practitioner If doubtful on its appropriateness.

For safety concern, it is always recommended to dilute correctly and trial on small area prior allover application.

Bergamot contains bergapten which is phototoxic if exposed to sunlight. Direct sunlight should be avoided for 12 - 24 hours after applying to skin.