"Blossom" - 
Room & Linen Spray, 120ml
The delicate floral scent of lavender and chamomile would help to calm your mind and relieve your stress.
For those who love aromatherapy essential oils, apart from the diffused method, direct spray on furniture and clothes would make the aroma effect more direct and refreshing.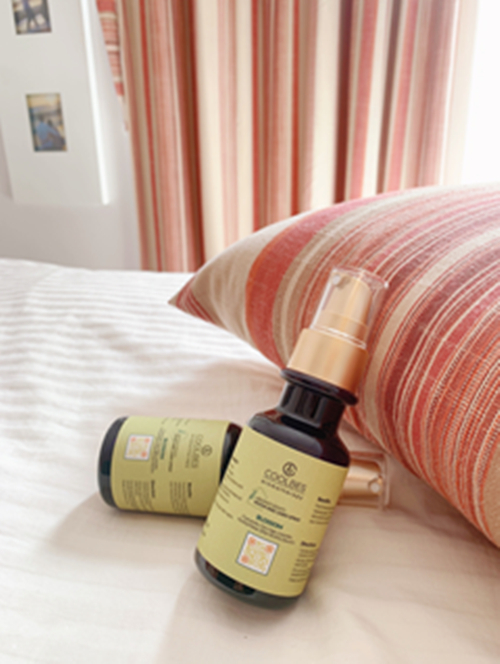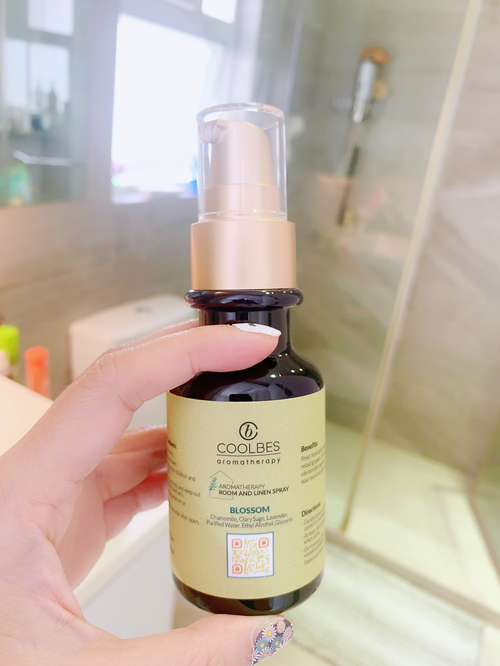 Others: Clothing、Curtain、Inside Car....etc
【Place of Product Blended】
Thailand
Purified water, Ethyl Alcohol, Glycerin, Chamomile, Lavender, Clary Sage
1. Gently spray in the air, curtain, carpet or bedsheets.
2. At least 30cm away from the object when spray.
3. Do not spray directly on paintings, wooden/polished surface or leather.
4. Shake well before use.
1. For external use only.
2. Avoid contact with eyes.
3. Tighten the cap securely and keep out of reach of children and pets.
4. Store at room temperature or below 26°C.
5. Best used within one year after open.