There are various types and qualities of Frankincense from odorless to aromatic. It is distilled naturally which gives a complete, clean and long lasting fragrance. Frankincense has variety of functions in aromatherapy and suitable for all skin types. It is effective in beauty and suitable for many skin problems.

It is often used to

relieve anxiety and stress

, and helpful in r

educing scar and wrinkle

. 
Frankincense is also

used as an analgesic and anti-depressant material

. 
It is

antifungal, anti-inflammatory, antiseptic, diuretic and sedative

, and is widely used and renowned for its feature of

enhancing immune system

. 
It is reputed to be

uplifting

and relaxing if applied directly on skin or diffused up in the air. 
It is used on the skin to

regenerate and nourish, treat scar tissue and dry aging skin

. 
Frankincense is one of the most researched essential oils for its anticarcinogen effects, especially Boswellia serrata species.
India
Steam Distilled
Resin Tears

Base

Fresh, woody, balsamic, slightly spicy and fruity

Bronchitis, cough of lymph nodes, cough, throat inflammation, flatulence, diuresis, muscle soreness, diminishes scars and wrinkles, acne and inflammation. 
It is suitable for all skin and be widely used for beauty and solve many skin problems such as scars and wrinkles. 
Pigmentation, ,ageing skin, acne and inflammation of the skin, etc., very suitable for skin protection.

Aging Skin : Frankincense + Geranium + Lavender 
Balance : Frankincense + Lemon 
Confidence : Frankincense + Bergamot + Patchouli
【How to use】
Put 2-3 drops into COOLBES Macaron (Mini Diffuser)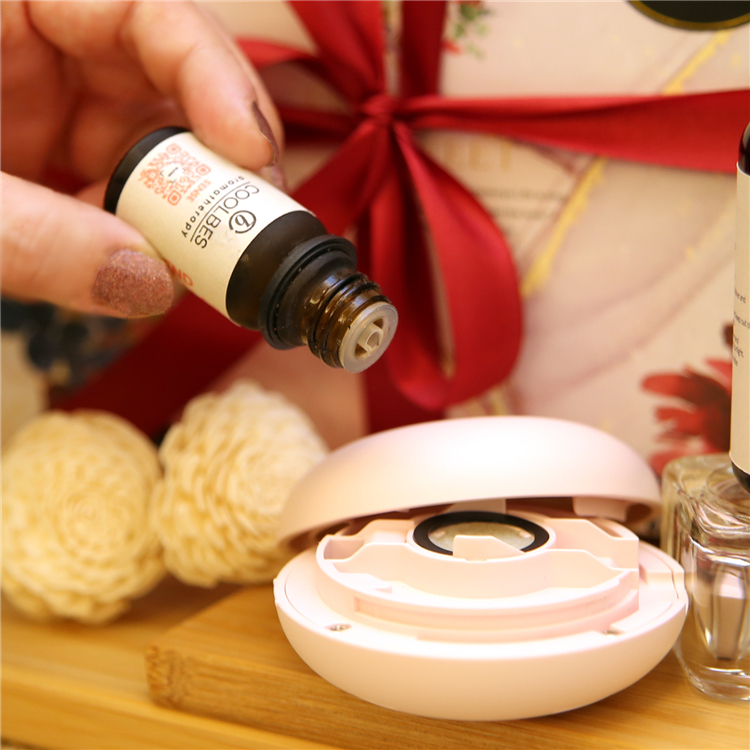 OR put 2-3 drops on a furry doll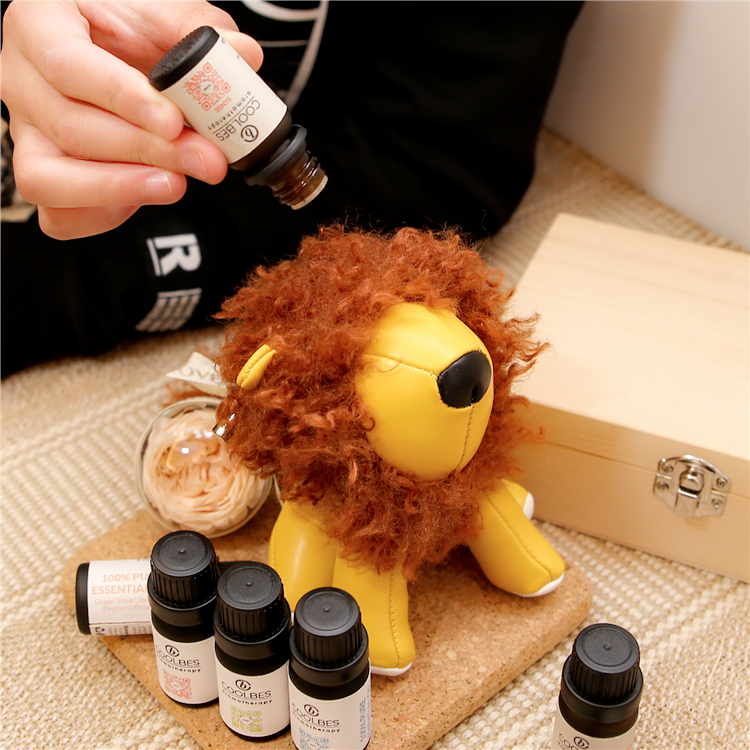 Other methods:
Diffuse : Add 4-5 drops of essential oil with 100ml of water into diffuser 
Massage : Rejuvenate skin elasticity, tighten skin, and smooth fine lines. Add 4 drops of essential oil into 20ml of coconut oil 
Inhalations : Soothes coughing. 1-2 drops of essential oil on napkin or handkerchief and breathe deeply

【Cautions】

Precautions for use of Essential Oil: Most of the essential oils are for external use only.

For limited which is allowed to take internally, please consult with certified medical practitioners prior use and proper dilution is required.

Essential oils could be harmful if used inappropriately. What and how it is used is solely the customer's discretion.

Extra caution is needed if used on pregnant women, children or elderly.

Please consult with certified medical practitioner If doubtful on its appropriateness.

For safety concern, it is always recommended to dilute correctly and trial on small area prior allover application.