It is called "Fresh Ginger" as it has a fresh, sweet spicy aroma similar to "fresh cut ginger". Ginger's CO2 extract is best for nausea, and its root is suitable to improve digestive problems, appetite and blood circulation.

Ginger is

beneficial to human respiratory system

. 
It helps to

get rid of phlegm, coughing, runny nose and sore throat

. 
It is significantly

helpful in relieving colds and flu, muscle aches, arthritis pain and simulating blood circulation

by simply spraying the essential oil in the air or directly apply and rub on chest, neck or temples. 
Ginger is also

a natural skin care agent

. 
G
ingerol, an antioxidant, is effective in

protecting skin from free radical

and helpful for

skin whitening and firmness

. 
It also helps to

minimize the
occurrence
 of skin inflammation and acne

. 
Ginger is also found to be

good in hair care

, particularly for damaged and dry hair that ginger could help to

restore its softness and glossiness

.
Indonesia
Steam Distilled
Root/Rhizome

Middle

 Sweet, Spicy, similar to fresh cut "Ginger Aroma"
It is especially effective for rheumatism, arthritis, muscle pain and tiredness. 
It treats colds and stomachaches, relieves nausea, car sickness and morning sickness

Indigestion : Ginger + Lemon + Menthol Liquid 
Travel sickness : Ginger + Frankincense + Peppermint 
Fatigue : Ginger + Orange Sweet + Gernaium

【How to use】
Put 2-3 drops into COOLBES Macaron (Mini Diffuser)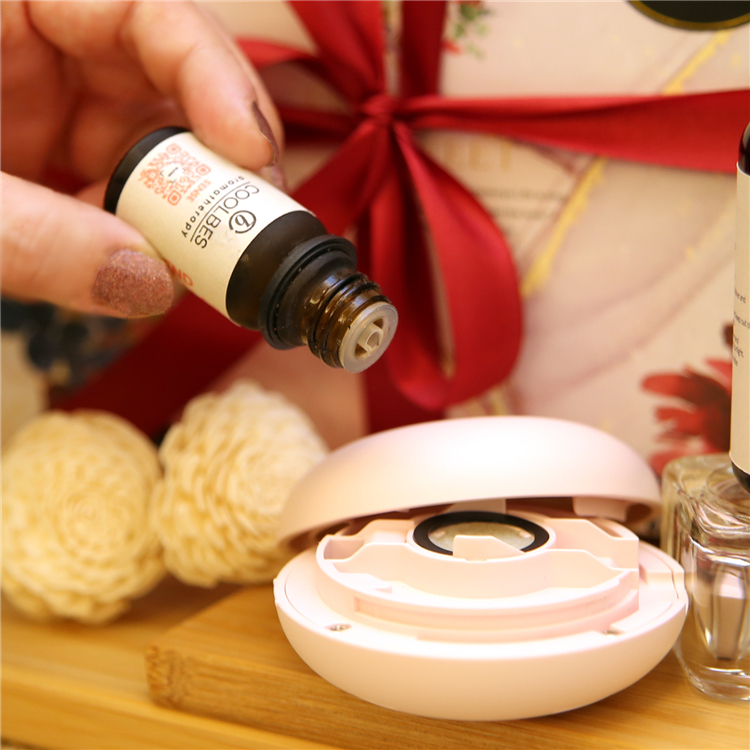 OR put 2-3 drops on a furry doll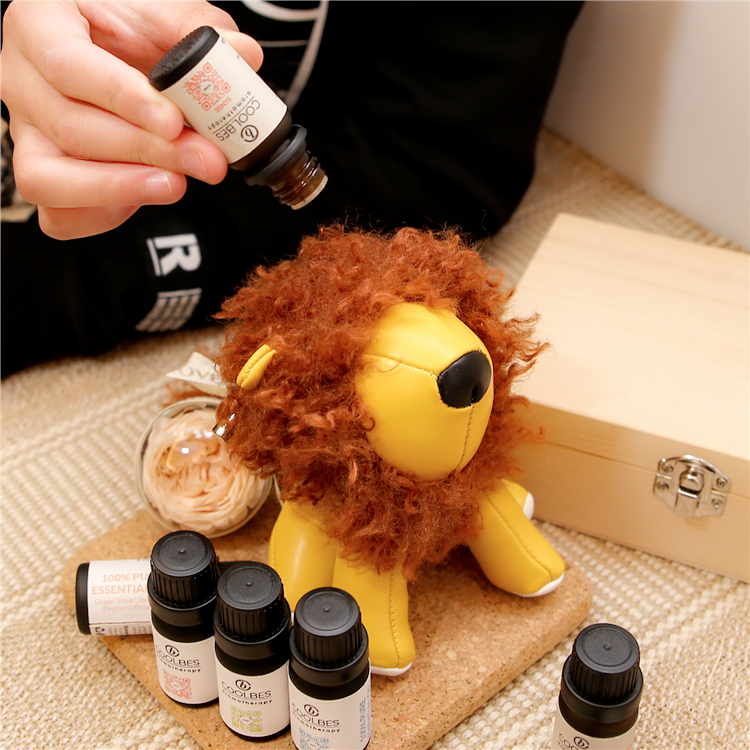 Other methods:
Diffuse : Add 4-5 drops of essential oil with 100ml of water into diffuser 
Inhalations :Morning sickness of pregnant women. 1-2 drops of essential oil on napkin or handkerchief and breathe deeply 
Compress : Hot compress- Arthritis, muscle aches and soreness. Add 2 to 3 drops of essential oil into warm water. Then absorb with a towel and apply on the affected area for about 5 minutes for 5 times

【Cautions】

Precautions for use of Essential Oil: Most of the essential oils are for external use only.

For limited which is allowed to take internally, please consult with certified medical practitioners prior use and proper dilution is required.

Essential oils could be harmful if used inappropriately. What and how it is used is solely the customer's discretion.

Extra caution is needed if used on pregnant women, children or elderly.

Please consult with certified medical practitioner If doubtful on its appropriateness.

For safety concern, it is always recommended to dilute correctly and trial on small area prior allover application.