Description
Lemon essential oil is known as an agent of waste remover in human body, and a stimulant for lymphatic system.
When combined with hormone balancing essential oil such as Geranium or Fennel, it is a useful agent for cellulite treatment.
It also works well against respiratory infections. It helps to stimulate white blood cell production and strengthen our immune system.
Lemon is a common additive to detergents, soaps, deodorants and disinfectants due to its nature.
Trace amount of lemon is usually added to

get rid of awful taste of some medicines by pharmaceutical companies

.
Lemon essential oil is thought to be a

good stimulant for better concentration and memory improvement

.
In pest control it can help to

repel fleas and other insects

.
Italy
Cold Pressed

Top

Fresh Clean,  Citrusy
Stimulates the production of white blood cells and strengthens our immune system, a natural and powerful disinfectant, whitening skin and reduce sebum secr
etion
Respiratory : Lemon + Ginger 
Varicose Veins : Lemon + Cypress + Geranium 
Headache : Lemon + Peppermint + Lavender
【How to use】
Put 2-3 drops into COOLBES Macaron (Mini Diffuser)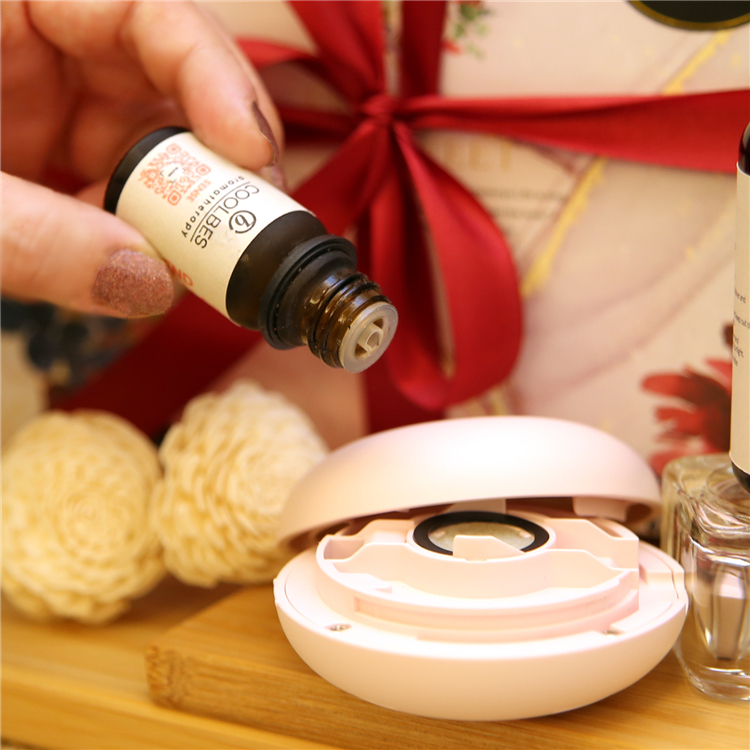 OR put 2-3 drops on a furry doll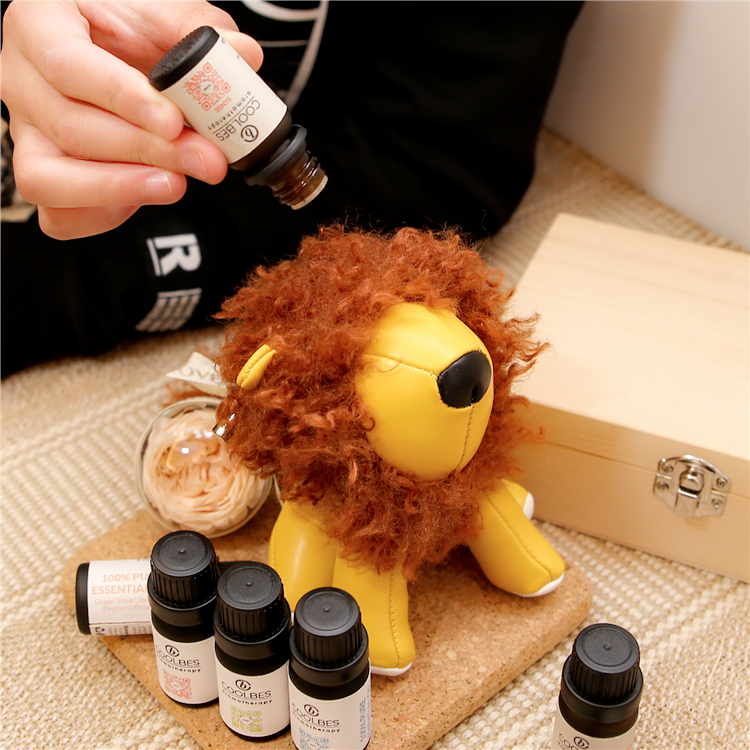 Diffuse - Add 4-5 drops of essential oil with 100ml of water into diffuser
Massage - Add 4 drops of essential oil into 20ml of coconut oil
Sprays - Add 2-3 drops of essential oil into 100ml of water and spray at home

【Cautions】

Precautions for use of Essential Oil: Most of the essential oils are for external use only.

For limited which is allowed to take internally, please consult with certified medical practitioners prior use and proper dilution is required.

Essential oils could be harmful if used inappropriately. What and how it is used is solely the customer's discretion.

Extra caution is needed if used on pregnant women, children or elderly.

Please consult with certified medical practitioner If doubtful on its appropriateness.

For safety concern, it is always recommended to dilute correctly and trial on small area of your body prior allover application.

Lemon essential oil contains bergaptene which is phototoxic and may have higher risk of sun burning if exposed to strong sunlight.