Description
Lemongrass is widely grown in Thailand. It is widely used due to its suitability to blend with other essential oils. It is always the top choice of aromatherapists.
The citral elements

helps sedation and clarity

, and

helps balancing body energy

. 
It is also good to

improve jet lag problem

. 
Lemongrass essential oil is in

nature antiseptic, antibacterial, antiviral and antifungal

. 
Its pleasant and refreshing smell makes it

a powerful insects repellent

. 
It is also known as the

most effective purifying and cleansing essential oil

out of the rest. 
It is also an ideal component in massage oil. 
Lemongrass oil also helps to

improve skin color tone and elasticity

. 
Lemongrass helps

to stimulate and improve circulation

so as to

enabling adequate oxygen flow to our body cells and reducing lactic acid accumulation

.
Thailand
Steam Distilled
Leaves/Grass
Top

Fresh, Sweet, Lemony
Anxiety, depression, stress, rejuvenation, muscle pain, 
relieve fatigue, pores firming, regulates sebum secretion

Revitalization : Lemongrass + Lavendar
Insect Repellent : Lemongrass + Peppermint + Rosemary 
Varicose Veins : Lemongrass + Lemon + Lavendar + Cypress
【How to use】

Put 2-3 drops into COOLBES Macaron (Mini Diffuser)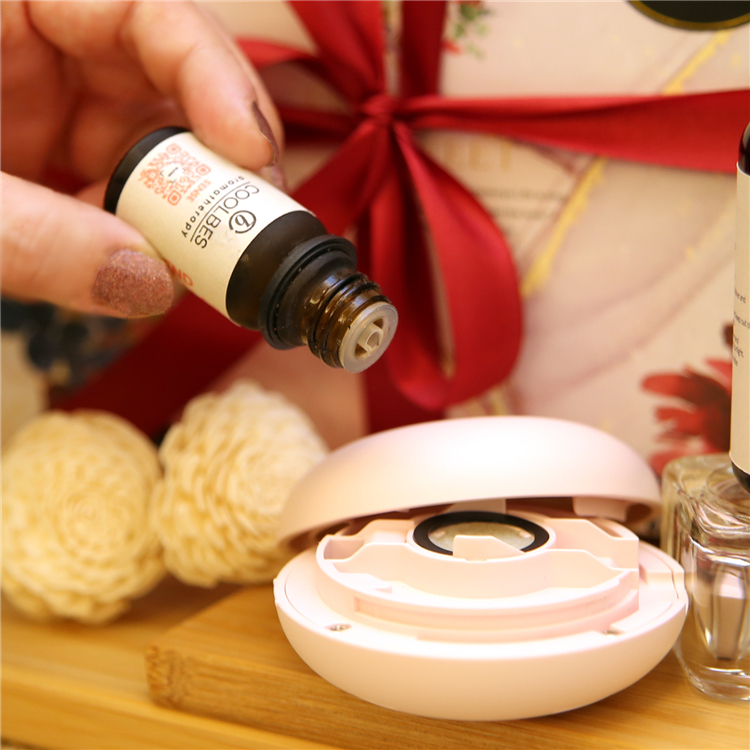 OR put 2-3 drops on a furry doll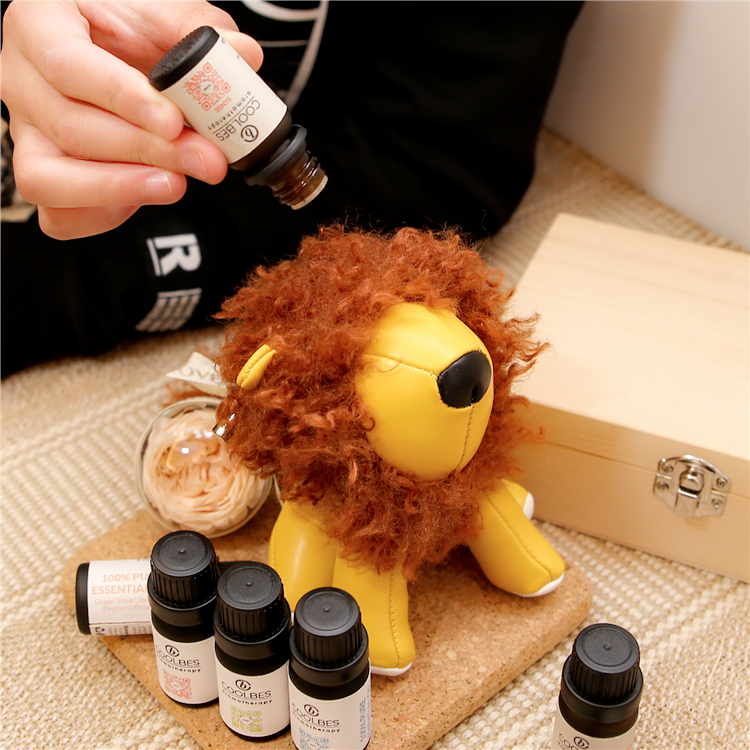 Other methods:
D
iffuse - Add 4-5 drops of essential oil with 100ml of water into diffuser 
Baths - Sterilization, deodorization. Add 3-4 drops of essential oil when bathing 
Massage - Add 4 drops of essential oil into 20ml of coconut oil 
Sprays - Mosquito repellent, household sterilization. Add 2-3 drops of essential oil into 100ml of water and spray at home
【Cautions】

Precautions for use of Essential Oil: Most of the essential oils are for external use only.

For limited which is allowed to take internally, please consult with certified medical practitioners prior use and proper dilution is required.

Essential oils could be harmful if used inappropriately. What and how it is used is solely the customer's discretion.

Extra caution is needed if used on pregnant women, children or elderly.

Please consult with certified medical practitioner If doubtful on its appropriateness.

For safety concern, it is always recommended to dilute correctly and trial on small area of your body prior allover application.

It may be irritating to skin if obsoleted/oxidized, or in high concentrations over 0.6%. Not recommended for hypersensitive skin, or skin suffering from disease or wound.  
Not recommended for children under 2.