Description
Peppermint is a mixture of watermint and spearmint. The minty aroma of peppermint is even stronger than spearmint itself. In aroma therapy it is commonly used as a pain reliever for minor burns such as sunburn or insect bites. It is also a common ingredient in products treating muscle aches by enhancing blood circulation of the affected area. It is stimulating and energizing. It is good to apply or rub on muscles after a busy day.

Peppermint is one of the widely used essential oils
against fungal infections
. It is also used to
cure foot odor and dandruff treatments
as it is not only thought to be
anti-inflammatory
, but also a g
ood
simulating
 to our glands for moisturizing
.
When applied together with natural aloe vera gel in diluted portion, peppermint helps to
ease pain for minor burns
such as sunburn. (Note: burns should be treated firstly with ice or cold water to minimize further damage. Always look for medical advice if seriously burned)
UK
Steam Distilled
Leaves
Top

Strong Peppermint, Minty 
Relieve sneezing and runny nose caused by colds, 
brain stimulation, insect repellent

Flatulence : Peppermint + Geranium + Ginger 
Respiration : Peppermint + Lemon + Lavender
Uplifting : Peppermint + Grapefruit + Lemon + Orange Sweet
【How to use】
Put 2-3 drops into COOLBES Macaron (Mini Diffuser)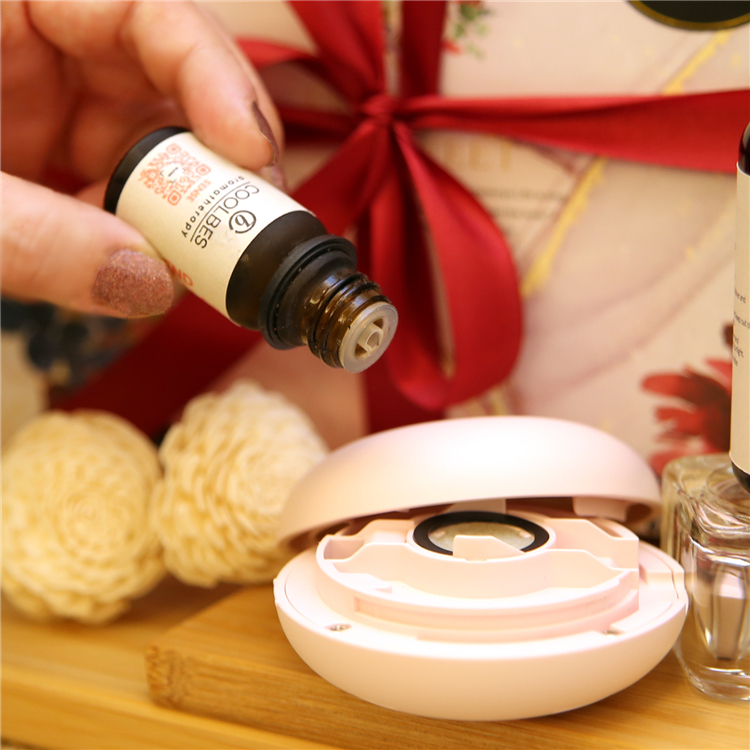 OR put 2-3 drops on a furry doll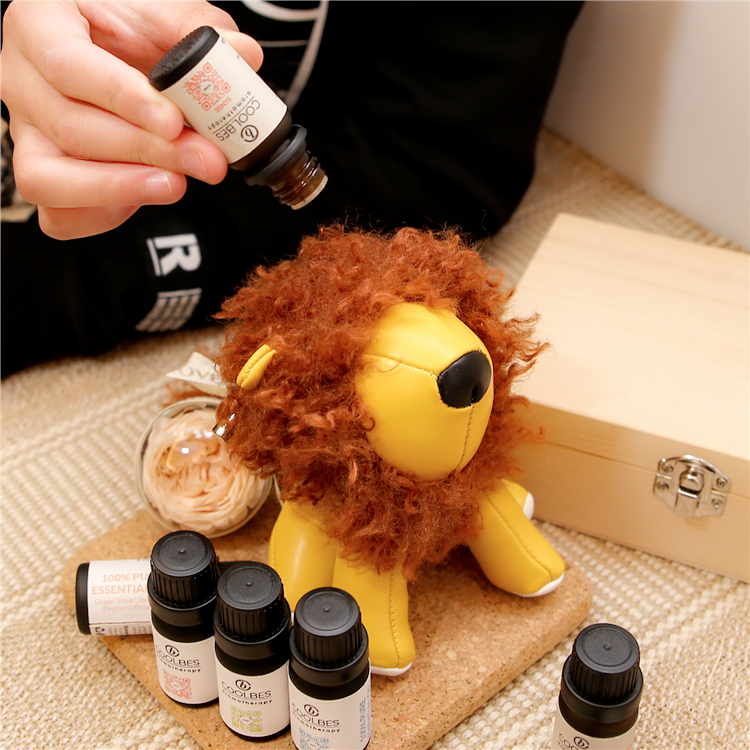 Other methods:
Diffuse - Add 4-5 drops of essential oil with 100ml of water into diffuser 
Baths - Limit the growth of bacteria on skin surface. Add 3-4 drops of essential oil when bathing 
Massage - To relieve headaches. Dilute the essential oil with coconut oil then apply on the required area, massage on temples or forehead. Add 4 drops of essential oil into 20ml of coconut oil 
Inhalations - Treat shock and relieve nausea. 1-2 drops of essential oil on napkin or handkerchief and breathe deeply
Compress - Cold press. Relieve headache. Add 2 to 3 drops of essential oil into cold water. Then absorb with a towel and apply on the affected area for about 5 minutes for 5 times 
Sprays - Insect Repellent. Add 2-3 drops of essential oil into 100ml of water and spray at home
【Cautions】

Precautions for use of Essential Oil: Most of the essential oils are for external use only.

For limited which is allowed to take internally, please consult with certified medical practitioners prior use and proper dilution is required.

Essential oils could be harmful if used inappropriately. What and how it is used is solely the customer's discretion.

Extra caution is needed if used on pregnant women, children or elderly.

Please consult with certified medical practitioner If doubtful on its appropriateness.

For safety concern, it is always recommended to dilute correctly and trial on small area of your body prior allover application.

Not recommended during pregnancy or children under 6. Not recommended for people suffering from epilepsy or heart fibrillations. It could be irritating to skin if diluted inappropriately.